"As I became an adult, I realized that God had a plan for me. He wanted me to help others."
At Seraaj Family Homes our Foster Parents are professionals and that is why we call them a Professional Family Teacher (PFT). At Seraaj we provide monthly trainings on a variety of topics. Please click here to visit our Foster Parent page for more information on becoming a Foster Parent.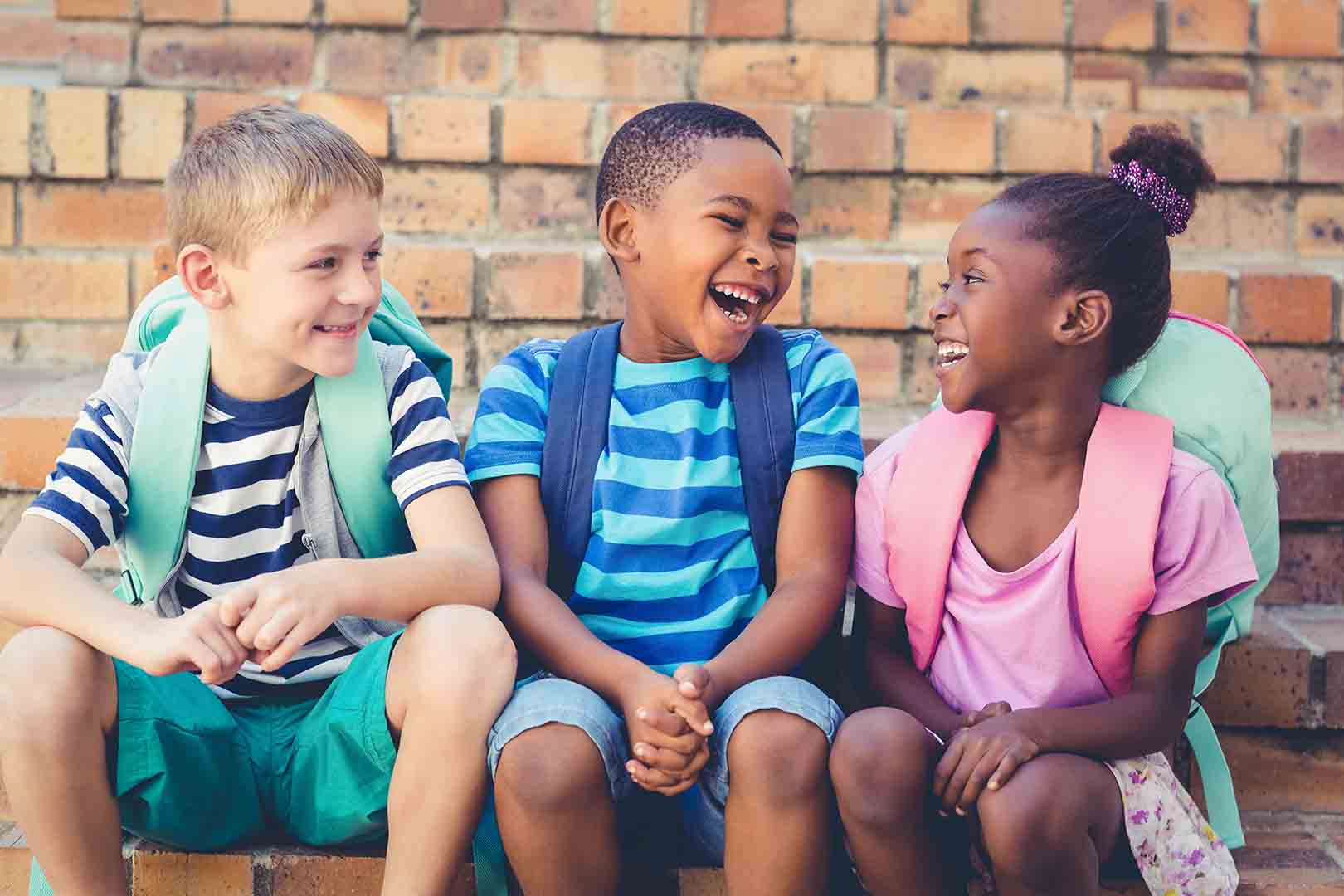 Rusty Kays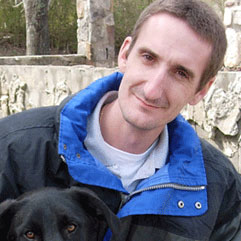 Being in the foster care system since 2 days old, growing up was a challenge. As I became an adult, I realized that God had a plan for me. He wanted me to help others.
I have been with Seraaj [Family Homes] for 14 years, [and] have been so blessed in my decision to be a foster and adoptive parent with [the agency]. It has been such a wonderful experience for me and I would never change it. With Seraaj Family Homes, I have been able to change  the lives of children for the better. I would not have been able to accomplish this if it wasn't for the foster parents I had growing up and Seraaj Family Homes.

[I] have adopted three children, and currently have another foster child from Seraaj Family Homes. My oldest adopted son is 23 [years old] and has followed his dreams going into the military. My 22-year-old [adopted] son is following his dreams of working as a chef. My 21-year-old adopted son had gone into the Navy after graduating from high school [and] after having a rough life before coming to Seraaj.

I would encourage others who have a big heart to make a difference in a child's life, [and] to come to Seraaj and see what I am talking about.
Andree Harris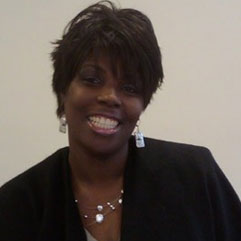 My journey with Seraaj began in 2008.  This was a period in my life where I felt like giving up on fostering, not because of the children but because of the inconsistencies of the agencies, and how I continually felt that services "claimed to be provided" were going "unmet".  What struck me about Seraaj Family Homes, is the fact that they were honest about the population that they serve, giving potential Professional Family Teachers the option to stick and stay or go.
Baby A, was born two month early weighting only 2 lbs.  Her parents and I have a wonderful relationship, they visit every week and we are all happy about the arrangements.

When I asked her mother what was on her mind, she replied, "You may think that we are crazy, but we're not.  We want her to stay with you as long as we can see her. Would you consider it?"

My answer was yes. I think that she has to be the luckiest little girl in the world to have two mothers who love her.
Willie & Emmie Dubose
Mr. and Mrs. Willie Dubose, long time Professional Family Teachers, are a wonderful example of what having a passion to work on behalf of children can really accomplish.  Mr. and Mrs. Dubose's latest adoptio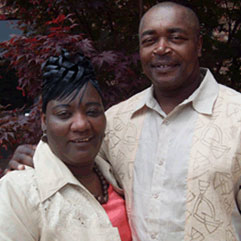 n was part of a promise they made to a child.  According to the Dubose family, the first child they ever fostered, a boy, was quite a challenge.  While in their care the child acted out, but the Duboses soon realized the reason for this behavior was that he wanted to be with his biological sisters who were placed apart from him.  Knowing the impact the separation had on the child, the couple actively advocated for visits and telephone calls so that the child could maintain his connection with his sisters.

Mrs. Dubose stated that once the visits and phone calls began she could immediately tell a difference in the child.  After a while, the child told Mrs. Dubose that he wished they could keep his siblings.  Mrs. Dubose responded, "If I could, I would do it just for you." Later the child was moved to a treatment facility but Mr. and Mrs. Dubose kept their promise they had made.  When the child's sister began having placement issues in another home, the Duboses agreed to keep them in their home.  When the girls became eligible for adoption, the Dubose family was eager for them to become a permanent part of their lives; they adopted the girls.

Amazingly, the Dubose family continues to foster other children.  The couple stated that if the other children in their care become eligible for adoption they will adopt them too.
Vera Watts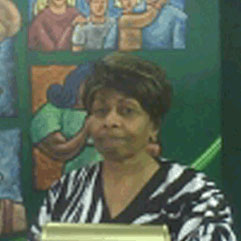 I was placed in foster care when I was 9 years old.  After I graduated from high school at age 16, I left my foster parents and returned to my biological family.

Once I returned home, I enrolled in college and began educating everyone in my family and community about their rights under the foster care system.  These experiences shaped my journey to adulthood and inspired me to foster.  I have been a Professional Family Teacher for 40 years.  During these years, my husband and I have raised 84 children.

As I see it, fostering involves teaching the child and their biological family an alternate way of living.  Professional Family Teachers assist in the healing process of the child and the family so that the children can reconnect and become an asset to their communities.  This is the main reason I chose to work with Seraaj Family Homes, Inc.  This agency is centered around the family reunification and the healing of the entire family system.  I am proud to be a part of a mission so fulfilling and innovative.
Jeanetta Woods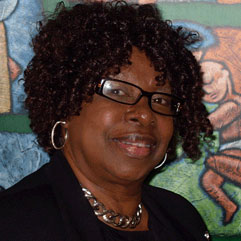 As the mother of a social worker, I would often sit and listen to my daughter talk about how difficult it was to find good placements for many of the children she serviced.  The more I heard about those difficulties, the more I began to think about fostering.  I had a conversation with my son about how he would feel if we opened up our home to a child who needed somewhere to stay until he or she could return home to their own biological family.

After the orientation, I knew that choosing to foster a child with Seraaj was the right choice.  I was encouraged to ask questions and to learn as much as I could during my 10-week GPS course.

Since I have been working with Seraaj, I have always been treated with dignity and respect.  At Seraaj, everyone knows that you are never alone.  Seraaj Family Homes, Inc. has a strict 24/7 service delivery policy, and it is important that all calls are answered or returned promptly.

There has never been a time in my 14 1/2 years with Seraaj that my calls have not been answered.
LaRita Smith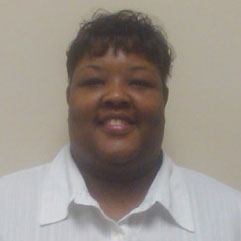 LaRita Smith is an adult adoptee and a previous Seraaj Family Homes, Inc. Social Worker.  Ms. Smith stated that she found her work with Seraaj very rewarding.  During National Foster Care and Adoption month Ms. Smith shared some of her life experiences as an adoptive child.  She stated that she always knew that she was adopted but she never really understood what they meant until she was about 13 1/2. During her teen years she began to ask questions about her biological family but no one had any answers which caused rebellion and depression. At age 28 she began the process of finding out about her biological family. Ms. Smith stated that her life's history had been summed up in a page and half typed written document; however she stated that she had never felt so complete. Ms. Smith made a very profound statement in which she said, "to those who have adopted or thinking about adoption, remember children are going to have questions about who they are and where they come from; everyone what to know about the core essence of their being." So don't be afraid to allow an adoptive child to search for their biological family if they choose to do so.