By Intisar Seraaj
In April 2020, while stuck in quarantine, we rolled out a Netflix recommendations list. Three months later, COVID-19 is still going strong, especially in the U.S. So, we're rolling out another list for our Netflix recommendations to keep you entertained until the end of summer and to relax you for the beginning of the school year. Here are 10 Netflix selections we're recommending that explore foster care, mental health, people with special needs, and more.
Love on the Spectrum
Love on the Spectrum is a reality-TV, four-part docuseries about young adults on the autism spectrum as they explore the capricious world of love, dating, and relationships. Helping the cast members along their journey are their family members and friends, a relationship coach, and a clinical psychologist who specializes in autism spectrum conditions. This is a noteworthy occasion for mainstream content, as persons with special needs have only recently been represented more on TV, especially in unscripted television.
The show originally aired on ABC Australia in November 2019 but will be branded as a Netflix original in all countries outside of Australia. It premieres on Netflix on Wednesday, July 22, 2020.
Watch the trailer here: https://www.youtube.com/watch?v=kX-QbcXyZug
Justine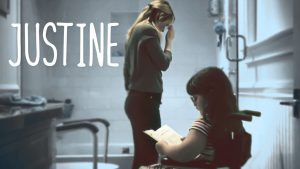 Released in March 2020 on Netflix, the 2019 film Justine stars its writer, producer and director Stephanie Turner as a newly widowed mom having a tough time after the unexpected death of her military husband. She moves in with her father-in-law with her kids and takes a job as a caretaker to a young girl named Justine with spina bifida. The two become friends but their relationship is tested by Justine's family who turns out to be racist and has an issue with her playing with her caretaker's biracial children. Not only does this film explore the life of a child with special needs but it also takes a look at racism, which is quite poignant to see during today's social climate.
Watch the trailer here: https://www.youtube.com/watch?v=tHriAxnac-w
Systemsprenger (System Crasher)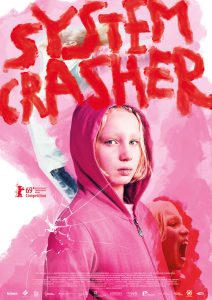 Systemsprenger, "system crasher" in English, is a German film that first appeared at the 69th Berlin International Film Festival. There, it won the Alfred Bauer Prize, an award presented to films that "open new perspectives on cinematic art." In February 2020, it was released in the U.S. on Netflix. On Netflix, you'll find the film by its English title System Crasher.
The term "system crasher" is used to label uncontrollable children whose behavior is so disruptive that they can't be placed appropriately because they're too young for confined treatment programs and too violent to remain in traditional foster care or in a group home. The child welfare system doesn't know what to do with them and is ill-equipped for this kind of youth who have severe trauma and possible neurological issues. However, the film champions one-on-one attention to treat these children versus heavily medicating them. The film uses the story of a 9-year-old girl, a "system crasher," to guide the narrative. The girl is energetic, intelligent, foul-mouthed, and prone to vicious outbursts of screaming and violent attacks of other kids as a manifestation of her anger management issues due to a lack of being properly nurtured. Yet, her case manager hasn't given up on her.
Watch the trailer here: https://www.youtube.com/watch?v=NjvfqZLbyG8
The Healing Powers of Dude
The Healing Powers of Dude is a Netflix comedy show in its first season that was released in January??? about an 11-year-old boy with social anxiety disorder who's going to a public school for the first time after being homeschooled. But he's not alone. He's starting middle school with his sarcastic and energetic emotional support dog named Dude. Turns out, they need each other to overcome obstacles and make it through the school year.
Watch the trailer here: https://www.youtube.com/watch?v=eW5gYTuHjd4
Spinning Out
Hear us out! Although this show was premiered on Netflix in January 2020 and was already canceled and not approved for a second season by February 2020, Spinning Out is still worth watching. Created by former competitive figure skater Samantha Stratton, this emotional drama is about a young, high-level ice skater with dreams of being an Olympian who's about to give up on her career after suffering a serious injury. She's given a chance to restart her career but as a pairs skater. Meanwhile, she's also dealing with bipolar disorder.
Watch the trailer here: https://www.youtube.com/watch?v=AmdnhR1Ie7g
Zion
Zion is an 11-minute documentary about Zion Clark, a young wrestler who was born without legs and grew up in foster care. Released on Netflix in August 2018, this film shows the true story of Clark who started wrestling at 2 years old, got serious about the sport in high school, and grew up to be a renowned wrestler.
Watch the trailer here: https://www.youtube.com/watch?v=FWo0MN_tY1E
First Match
Released on Netflix in March 2018, First Match is a dramatic film that premiered at the 2018 South by Southwest festival where it won the Audience Award and the LUNA/Gamechanger Award. This movie follows the story of a teenage girl from Brooklyn who's been hardened by years in foster care and decides to join the boys wrestling team as a way to reconnect with her estranged father.
Watch the trailer here: https://www.youtube.com/watch?v=Xva2FWNdcD0
Kings
Starring Oscar-winner Halle Berry and Daniel Craig, Kings made its global premiere at the 2017 Toronto International Film Festival in September 2017 and was released in theaters around the world in April 2018. It has a little bit of everything for every movie-head, including romance, drama, mystery, and suspense. Kings emphasizes the delicateness of family relationships and gives us a glimpse of the racial turmoil of the past, which is still pertinent in today's social, economic, and political climate around the world.
The film follows the life of a foster family in South Central Los Angeles during the historical time of the Rodney King trial in 1992. Berry plays a tough and protective single foster mother of eight. The film shows the lengths a foster mother—a mom, nonetheless—will go to protect her children when racial tensions and civil unrest begin to explode.
Watch the trailer here: https://www.youtube.com/watch?v=bqZIo7MFV0w
The Mind, Explained
Being in the mental health business, we're quite interested in how the brain works. So, we're recommending The Mind, Explained, a limited docuseries about how the human brain functions. Narrated by Academy-Award-winner Emma Stone, the series covers topics such as memory, dreams, and anxiety in 20-minute episodes.
Watch the trailer here: https://www.youtube.com/watch?v=9SzZTTHbj-8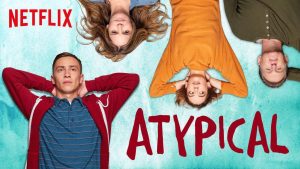 Atypical
We know we're just mentioning this show that's been on Netflix since August 2017, but in February 2020, the series was renewed for a fourth and final season, which is set to be released in 2021. So, we're here to advise you to binge the three available seasons on Netflix now before the new season is released! If you haven't already started watching it, here's why you should.
Atypical is a comedy series that follows the coming-of-age experiences of a teenager on the autism spectrum who decides he's ready to gain more independence and encounter love. He undergoes many new things like his first girlfriend, his first job, a new therapist, and his first college courses. Although the lead actor is not actually on the autism spectrum, the series began incorporating actors who are actually on the spectrum in season two, giving the show more authenticity.
Watch the trailer here: https://www.youtube.com/watch?v=ieHh4U-QYwU